1
« on: September 21, 2018, 04:45:57 PM »
https://twitter.com/telltalegames/status/1043252010999410689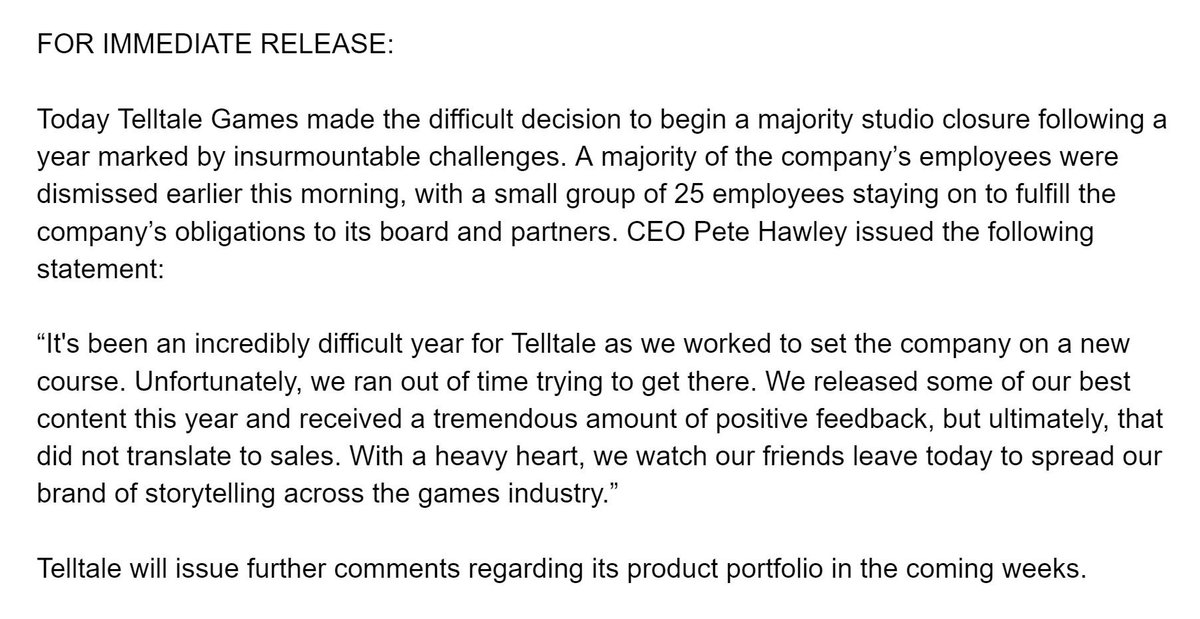 They've been going through some troubles for a few years but now they're near enough done for good.
Massive layoffs (225 employees) this morning, leaving only 25 employees to finish off the current series of The Walking Dead, which was actually off to a really good start.
Pretty gutted about this, was a big fan of a lot of their games, particularly their Walking Dead ones. Will feel a bit weird not having a new series to look forward too every couple of years. Shame that their other stuff like Tales from the Borderlands and The Wolf Among Us will never get their sequels.