1
« on: July 31, 2018, 02:14:47 PM »
Can't remember if there had already been a thread about this but about a week ago, someone dug up a bunch of lewd tweets from GotG director James Gunn, including many jokes about pedophilia. This prompted Gunn to go on a spree and delete around 1,000 of his tweets. Shortly after, Disney announced that they were severing ties with him.
The cast of GotG we're pretty vocal about their disagreement in this decision and just recently released this: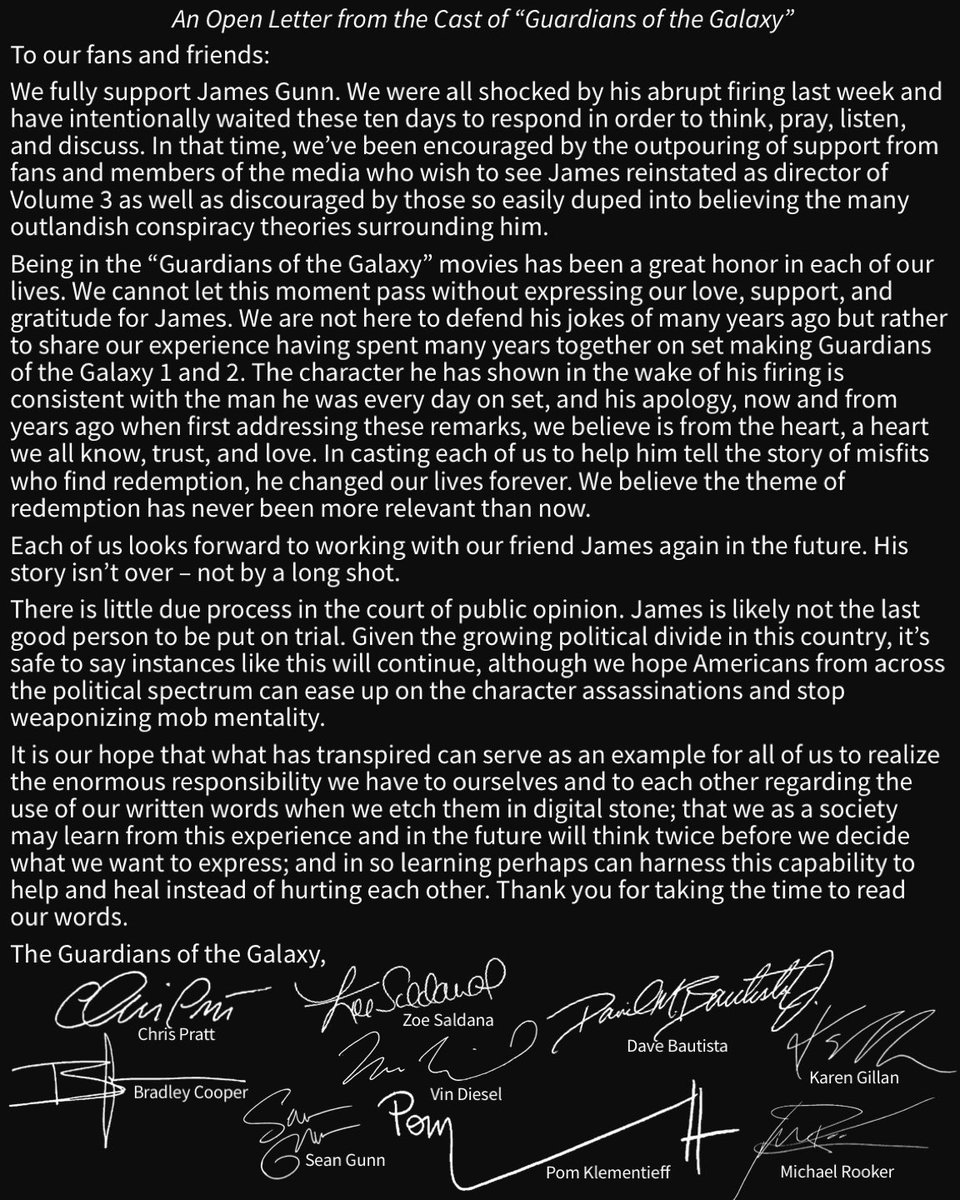 What do you guys think about this, and do you think they'll be able to get him back?
Please discuss and thank you.